SEO Audit Services
Uncover and identify the underlying issues hurting your website's search rankings with our SEO audit services. At Morphosis, we look at technical, on-page, and content issues on your website and perform a full SEO audit so you can start building a solid foundation for your website.
Uncover and identify the underlying issues hurting your website's search rankings with our SEO audit services. At Morphosis, we look at technical, on-page, and content issues on your website and perform a full SEO audit so you can start building a solid foundation for your website.
What is an SEO audit?
Every website has its flaws. An SEO audit evaluates a website and diagnoses factors that affect its search engine rankings. This can vary based on content, size, and audience, but usually includes an on-page SEO audit, an off-page SEO audit, and a technical SEO audit. An on-page SEO audit looks at factors that can be directly controlled, such as content and HTML elements. An off-page SEO audit looks at everything off your site and out of your control, such as backlinks to your site. A technical SEO audit looks at site-wide technical issues like page speed and site structure. Together, they give a clear picture of how to improve your site's search rankings.
Why get an SEO audit?
Whether it's your home page, your product pages, or your informative blogs, if they contain content that was written blindly without research, it can mean that your website doesn't get any relevant traffic at all. In fact, that's why more than 90 percent of web content gets absolutely no traffic from Google. By investigating how your users search for products and services, and by looking at the underlying problems on your website, you can better target keywords to make your website show up on search when it counts. An SEO audit is like giving your site a health checkup. SEO looks at many different factors of your brand, including both on-page to off-page elements, to reveal how each ranking factor can be optimized through the audit. This can reveal problems like scripts with slow load times and images that take too long to load. Both contribute to low search engine rankings and limited organic traffic. The good news is that once these flaws are revealed, you receive a detailed report outlining actionable items to take your website to the first page of Google.
Start growing your website traffic today
SEO audit benefits
A full SEO audit looks at a variety of factors and includes a high-quality report.
Improve your website's overall performance
If your company is going through a digital transformation or is already fully digital, website performance is vital for business success and customer satisfaction.
Websites have a tendency to bloat over time, which slows their speed and performance. When visitors to your website are kept waiting, can't access what they need, or are confused by your content, they will leave your site and seek out your competition.
Your website's performance also impacts your metrics:
Google rankings

Conversion rate

Bounce rate
A technical SEO audit looks at ways to make your website more efficient, responsive, and easier for Google to crawl.
Abandon bad SEO practices
Negative SEO tactics or practices have an adverse impact on your business's success. 
The SEO industry has grown exponentially over the years, and search engines like Google are adept at spotting bad SEO strategies and punishing them.
Examples of bad SEO practices include:
Generated content

Low-quality links

Keyword stuffing

Duplicate content

Invisible keywords

Purchased links

Misleading headlines

And more
An SEO audit uncovers poor SEO practices and reveals opportunities for growth and conversion.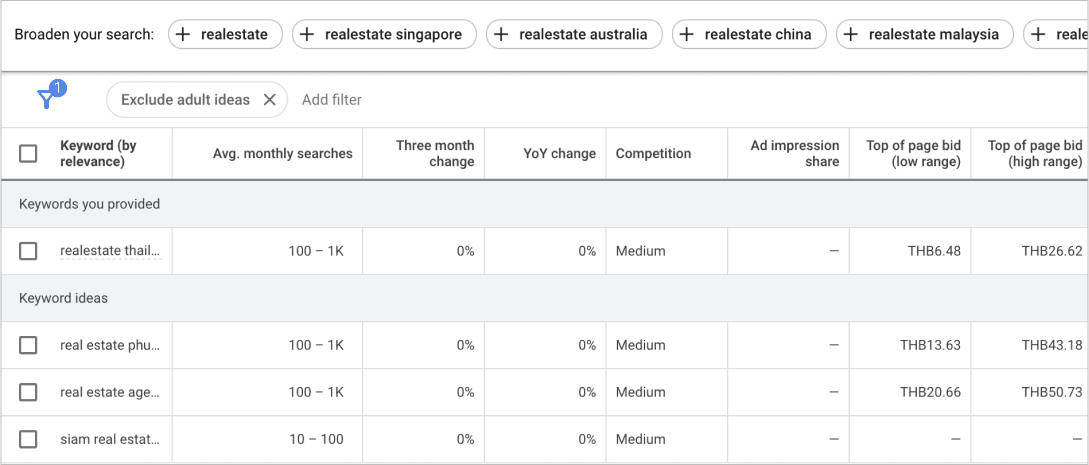 Discover the keywords that are bringing you traffic
Keyword ranking helps search engines like Google decide what to show their users. Understanding this is an important part of search engine optimization.
In addition, knowing the keywords that are bringing traffic to your website helps you better communicate with website visitors and outshine your competition.
Other keyword research benefits include:
Insights into marketing trends

Increased traffic 

More customers 
An SEO audit ensures your target keywords provide relevance, authority, and search volume. By analyzing your website and its pages, you can see how you measure up in search rankings and find opportunities to improve your site.
Result-driven digital services
SEO audits at Morphosis
Morphosis offers end-to-end SEO services that include everything from keyword research to backlinks and content. In addition, we can also follow your audit with expert content strategy and in-house web development.
Our content and keyword capabilities can help you reach your long-term content goals. We believe in analytics-driven solutions and collect data to identify patterns or missed opportunities to increase revenue generation. 
Here at Morphosis, we use Agile methodologies that allow you to review our work at the end of each sprint. This guarantees that meaningful progress is made throughout the entire project lifecycle. With short work sprints, we deliver work iteratively and transparently while implementing rapid changes to keep you ahead of the competition.
Make the right improvements
Prioritizing what matters
Our SEO audit process puts the factors that directly impact your bottom line first.
Issues we audit include:
SEO fundamentals
Attract visitors to your site without relying on paid advertisements. We will highlight areas of opportunities for SEO, helping your website rank higher on Google when people look for products or services.
Technical stability
Give people the peace of mind that your website is safe and secure. We will test your website's security and loading speed to give users the confidence to make transactions on your platform.
Content opportunities
Refine your messaging to convert more customers and increase leads. Our content team will analyze your copy and offer suggestions for converting visitor users into paying customers.
Unlock the next tier of growth for your business
Comprehensive SEO audits
Our solutions are tailor-made to fit your budget and unique requirements. We're excited to help you bring consistent and scalable traffic to your website, putting you ahead of your competitors.
Here are all the different aspects of your website that our SEO audit covers:
Technical audit

Indexation analysis

Status codes

Redirects

Page speed

URL structure

Robots.txt

XML sitemap

Canonical tags

Duplication

Crawlability

Legacy domain Issues

Off-page analysis

Mobile SEO analysis

International SEO analysis

On-page audit

Site content structure

Keyword research

Page copy theme analysis

Keyword use

Metadata analysis (page titles, meta descriptions, heading tags)

Schema

User experience

Images and video

Internal linking 

HTML sitemap

Server log audit

Crawl budget analysis

User-agent analysis

Off-page audit

Quantity backlinks check

Quality backlinks check

Anchor text backlinks check

C class IP
Our solid team
Meet our team
At Morphosis digital consultancy, our vibrant team of digital marketing experts delivers impactful results for our clients. 
The needs and desires of end users are at the center of everything we do. Let us help you grow your business.
To find out more about how we can help, reach out to our team today.