Best Website Development Practices for Conversion
Key Takeaways:
An impressive yet simple user-friendly website allows for fast navigation, quick loading pages and usability to increase conversion rates. 
Implementing a well-perfected content can help you create an enticing structured website that decreases user bounce rates.
A mobile-friendly website helps to set up a platform that is suitable on any device and is optimized for user retention.
A fully effective SEO optimized website will help attract and maximize the number of visitors to your site.
In today's high-demand tech world, users have become far more knowledgeable and far less patient with sites that do not meet the criteria for web design.  Conversion rate optimization plays a large role on your website whether or not your website is aesthetically pleasing. 
While attracting customers is a great thing, you also need to convert users into paying customers once they land on your website, and since web expectations are constantly evolving, the key to successful conversions is to revisit the web features of your website.
 Let's see what web design practices should be applied to your website's to boost conversion rates.
Prioritize SEO (search engine optimization)
source:
https://unsplash.com/
Search Engine Optimization (SEO) is one of the best approaches for effective web design. By improving your website's position on the search engine results page (SERP) through ranking for keywords and phrases, you're able to maximize the number of visitors to your website.
The on-page SEO tags and elements such as the schema must also be included for search engines. Schema is a special form of additional HTML markup language that increases your search Engine's results and provides technical information that describes what your page really is about. 
In addition to that, you should also create an XML sitemap as it will make it simpler for search engine crawlers to inspect the content of your site. An optimal sitemap must show Google that it is clear of duplicate content which can negatively affect your SEO rankings.
Visible call-to-action buttons
The call to action (CTA) buttons should always stand out within the content of the website and must be available to customers. If a CTA is missing, even the best content balanced with perfect SEO strategies will not turn visitors into customers. 
Although, the primary purposes of a website are to draw and educate the customer what you are offering to them. The ultimate aim should still be encouraging them to take action, whether that is to register or to schedule a consultation. 
For users to become leads or potential customers, having a good CTA is important. Without clear and visible CTA buttons, customers may go to another website increasing the chances of them becoming your competitor's clients. 
Always remember the CTA can help build a feeling of urgency that encourages users to act. To prevent confusion, it is advisable to use only one CTA per page.
Mobile Friendliness
A mobile-friendly website today is a business standard and if you don't utilize this, you can lose traffic and conversion.
For instance, if your content comes out great when it is accessed through a laptop or a desktop, but when using the mobile phone it doesn't appear correctly; customers will get frustrated and stop engaging with your site – especially when it gets too complicated or too difficult to navigate. 
Most devices have different shape factors, different screen sizes and you need to have a correct display of your product to guarantee high-quality experiences for your users. 
All of these are essential and must be checked in order to properly understand the target market and what devices they commonly use. The more information you have about your target audience, the easier you're able to reach them.
Regulate Loading Time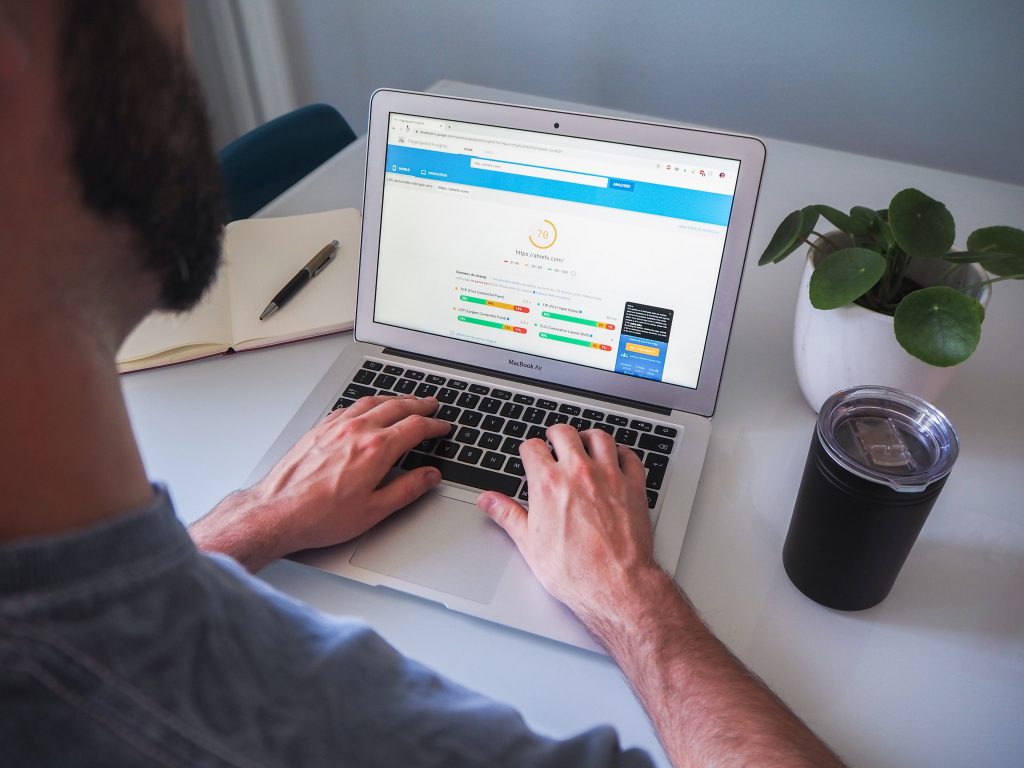 When it comes to the loading time of a site, websites with a shorter loading time are ahead of the game.  According to Google Insights, if the page loads longer than 3 seconds, 53% of people leave the site. 
A slow-loading website will most definitely contribute to a greater bounce rate as it will frustrate your visitors, giving them an opportunity to look elsewhere if your website takes more than five seconds to load.
In order to improve the websites' load speed, adjust scripts and design features, delete unnecessary elements such as videos or large images that require additional time to load; compressing images would also reduce load times. 
You can optimize the web interface of the potential client by implementing these improvements and by tracking the changes in the user behaviour and conversion rates.
Create user-friendly navigation
Easy navigation hugely contributes to the time spent on your site by consumers. Conversion also depends on whether your visitors can find what they want. When designing the navigation on your website, always stick to simplicity and try to limit the number of menu items by placing all menu options in a natural way to make it easy to find.
Your goal is to help guide your visitors to what they are searching for on your homepage as conveniently as possible. Don't make it too complicated or confusing; just stick to a well-structured navigation.
The fewer options, the easier it is to navigate in the menu and the better your user's experience will be. The more alternatives you offer, the more time it takes for users to decide on what to do, which could create frustration and can even lead them to leave the website. 
Well-perfected content
Source:
https://unsplash.com/
Conversion rate is also increased by design and a well-structured content. To develop a strong content strategy, it's critical to maintain the pertinence and relevance of your website for your audience.
You should consider the intended audience's desires in order to produce useful content. Aim to create content that addresses your visitors' questions, try to sympathize and communicate with your audience, and use emotion, honesty and authenticity.
It is also crucial to make sure articles and pages are SEO optimized by using creative keywords, metadata, and other on-page elements if you want the contents to be found. 
Learn more on how to boost conversion
To achieve the best conversion rates, provide customers with a sense of control over the platform. You will still guide the customer towards the desired action but do it fast and conveniently so that visitors that visit your website do not feel forced to decide and stop to find issues and search for solutions. 
At Morphosis, we have a team of experts who can help you optimize your website. Contact our team for your free consultation to learn more about how we can help your website growth.
Subscribe to our newsletter.
Want to read more?
Here are some related articles
Product Development
Let us will help you open new business opportunities by giving you a new perspective on your digital product you may not have considered before.
Learn more