When and How to Decide Between Usefulness Research and Usability Research
As a UX Researcher, one thing I often remind myself is that most clients haven't done their research about their customers.
Many clients come to us with complex problems. They are complex because their product carries many features in it. The bigger the app is, the more issues it's bound to have. From stakeholders' POV, improving the usability issues becomes their priority.
Well, I did talk to the users when the duty called. The takeaway I got most of the time was not about how easy-to-use the product is, but it was how they didn't think it's for them. What happened? I thought they're going to love it because the experience was so good, no friction, everything was seamless and intuitive, etc.
Usability testing is useful to ensure that the users can use the product smoothly from start to finish. However, usability testing alone cannot guarantee that the product will relieve all users' pain points.
More Testing But No Improvement
You might have been in  a situation where no matter how many times you try to fix your product, the performance doesn't seem to improve much. Not only do the users still experience new frictions from time to time, they also don't seem to engage much with the product as you expected.
This is when useful research plays a critical role to identify usefulness of the product with real users through qualitative user interviews.
Usefulness VS Usability Research
If you have been doing a lot of usability testing but all the results point to different directions, that means you might haven't formed a strong useful research that validates your business. You might have been pushing out pretty features that no one seems to use, you're not alone.
In reality, it's common for companies to ship their product or service without full useful research that tackles the customer's needs (Allen, Reichheld, Hamilton & Markey, 2005).
Now that you know what could have been improved, you can start with validating your business through useful research. Useful research can consist of many qualitative outputs but the main purpose is to discover the target users, similar to user persona.
That is because when we define who our target user is, we can investigate their behaviors, motivations, pain points, and more useful insights from their context.
The data we extract from useful research will be our guiding light on how our target users navigate the product and how well our product supports their journey.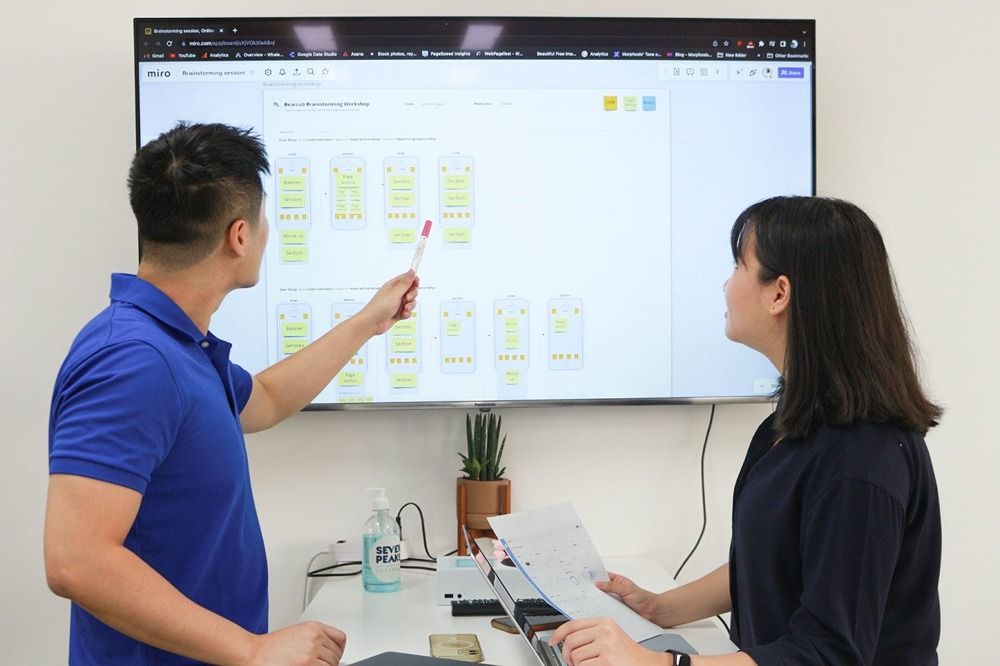 Contrast to what usability testing is. We observe how people use our product without our influence or interruptions (check out our basic guidelines here). Usability testing can demonstrate how smooth the users use it or how frustrated they are when they counter with frictions within the product.
How To Pick Your Research Type
As a UX Researcher, it's crucial to know what type of research you need before jumping into the execution
Here's a question, do you know your target users and do you know what they want to achieve (Jobs To Be Done)? 
If the answer is no, then you probably need to conduct useful research first.
Steps to conduct useful research
With my experience with ttb, we have tried and tested the useful vs usability testing research framework which helps reframe the product problems they are facing. Knowing when to conduct useful research vs usability testing will improve the product to be highly valuable to the users. Here's how you can do it:
1) Form your research questions that cover user's Jobs To Be Done, Pains, and Gains (explore more about the definition of JTBD, Pains, and Gains here)
2) Conduct in-depth interviews with users and make sure to extract their real-life stories and experience
3) Analyze the target's user data
4) Once we have compiled usefulness insights, we can investigate the frictions our users have with the product through usability testing
In summary, conduct useful research first to scope down solutions that match with the target users. After the product is launched, you can investigate usability issues with usability testing when frictions arise. This way, you can prioritize by making connections between your target users and the real problems that need to be solved.
Reference: 
Subscribe to our newsletter.
Want to read more?
Here are some related articles
UX Research
Let us will help you open new business opportunities by giving you a new perspective on your digital product you may not have considered before.
Learn more