What are customer journey maps?
A customer journey map is a visual storytelling tool, designed to help your organization understand the entire purchasing process from the perspective of your customers.
From consideration and interaction to conversion and retention, you'll be able to gain insight beyond just the data. 
By understanding your customer's emotions, environments, and routines, you'll be able to dive deep into how customers choose to interact with your brand, as well as their motivations for doing so. 
An effective customer journey map highlights key customer touchpoints over the course of their buying journey. These touchpoints might include Google Ads, social media pages, review sites, word of mouth, and so on. 
For this reason, journey mapping is highly valuable when crafting an omnichannel experience, making it a long-term asset for all departments in your organization. 
In other words, customer journey mapping helps align marketing, development, and design strategies around a shared understanding of the customer's pain points. As a result, it enables us to work toward ROI metrics that make sense for all teams throughout the sales process.
How do customer journey maps benefit your digital product?
Customer journey maps help all departments in your business align around a common customer narrative, and prioritize what elements of the journey to fix and improve.
Here are four ways journey mapping can help you build a better digital product: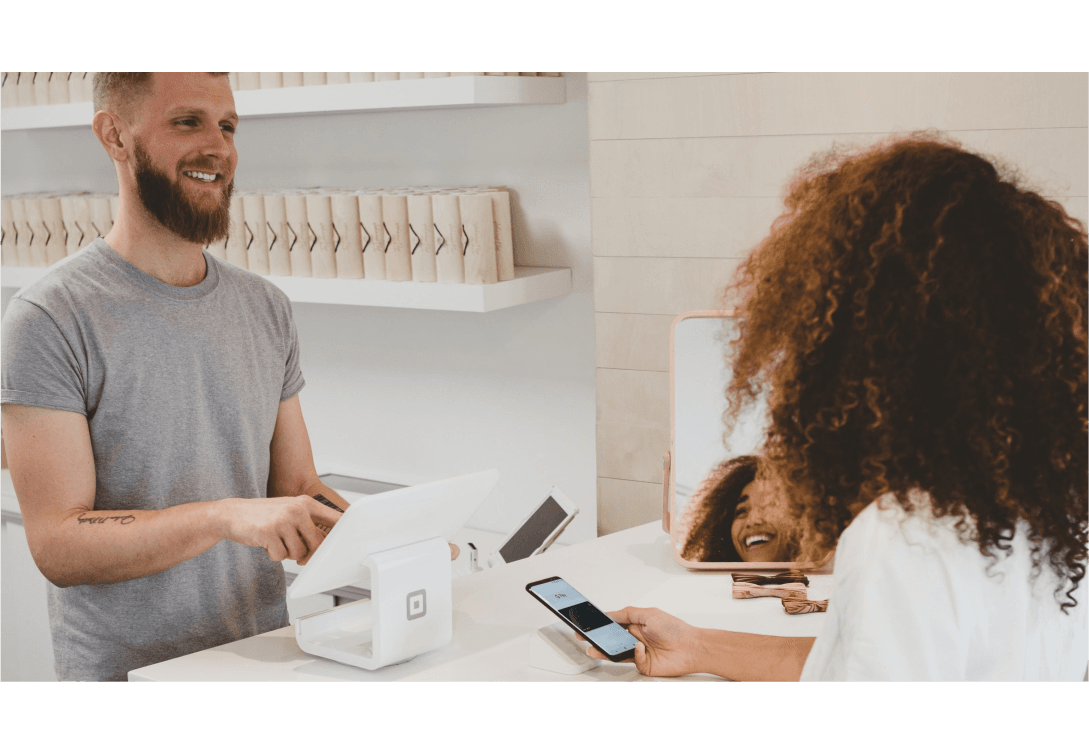 1. Help you understand the why behind the numbers
The key role of the customer journey map is to provide a qualitative understanding of the metrics that run your business. 
While your business may measure ROI, cost per acquisition, or customer lifetime value, understanding why these numbers are fluctuating can be difficult. Qualitative visual maps that track customer experience throughout their journey help you understand what levers to pull, as well as how to improve these metrics.
2. Identify unseen gaps in the customer experience
Mapping out details in the customer journey helps you see where customer experiences are falling short. 
Beyond seeing complaints logged by customer support, it allows you to step into your customers' shoes of and identify areas that could be affecting the customer experience.
Mapping out details can also highlight areas where customers lack solutions or have serious unresolved pain points, which could, therefore, reveal a great market opportunity.
3. Quickly prioritize high impact activities
Customer journey maps help you understand key moments that impact your customers' purchase decision, allowing you to further invest resources into these high-impact touchpoints. This is especially important in the increasingly omnichannel world. 
For example, if you discover that customers are coming into your retail stores and then researching your product online before purchasing it, you can prioritize your marketing efforts toward improving this post-store conversion rate.
4. Align the customer journey with your brand promise
Many companies claim they put their customers first, but is this really what your customers feel when they interact with your brand? 
By mapping out every touchpoint and emotional state of your customers throughout their purchase journey, you can ensure that you're delivering your brand's promise at every turn.
User journey analytics – a data-driven approach to customer journey mapping
User journey analytics is about quantifying the number of customers actually moving through the purchase journey and tying hard numbers to more qualitative aspects of user journey mapping.
This crucial aspect of UX research allows you to implement data-driven changes to your digital product to better capture your target audience.
By quantifying the user journey, you're able to verify your research and qualitative insights with real-time numbers. You can how many customers are taking a certain flow path, how many are converting from stage to stage, and ultimately create quantifiable KPIs that every team in your company can work toward.
How do I include data analytics in my customer journey map?
The ideal tools to use in user journey analytics are dependent on your business. If your business is primarily online, then Google Analytics, Facebook Analytics, Hotjar, and other data analytics tools are likely to encompass most of your customers' purchase journey. 
Meanwhile, offline stores can still benefit from in-person surveys and questionnaires.
It's not just about the hard quantitative data, however. You can also quantify some more traditionally emotional aspects, like customer satisfaction, through surveys like the Net Promoter Score, or on-site customer experience through heat mapping tools like Hotjar. 
Ultimately, you only want to capture and focus on data that your team understands and can take advantage of. Hence, when analyzing your collected data, it is best to focus on extracting actionable insights, rather than trying to capture 100% of all the recorded metrics.
Data analytics work hand in hand with traditional customer journey mapping. By integrating online and offline quantitative data into your map, you're able to unlock deeper insights and uncover new opportunities for your business.
Here are the four main benefits of integrating user journey analytics:
1. Comprehensive overview
Perhaps the most significant benefit of integrating analytics is that you get a sense of how many customers there actually are in each journey. 
Thus, you begin to zoom out from looking at an individual idealized profile, and instead, aggregate many similar customers into a customer segment with shared behaviors and values. 
This ultimately bridges the gap between an in-depth profiling of one idealized customer and actionable insights to be unlocked through segmentation.
2. Personalization
While journey analytics give you a macro overview of the purchase journey, they also enable you to zoom in and understand how you can deliver more personalized experiences for each customer. 
For example, if you find that one of your landing pages is attracting and performing well with a certain customer segment group, you can optimize your email follow-ups and service engagement to best target them.
3. Unlock new opportunities
With an overview of all the relevant data flowing through your system – customer sign up rates, conversion rates, high performing channels – you're not only able to optimize, but also discover untapped opportunities. 
If you find that a lot of your customers are, for instance, discovering your brand through word of mouth, you could implement a referral scheme to capitalize on this natural behavior.
4. Real-time, adaptive feedback system
One significant benefit of user journey analytics, especially with regards to digital analytics, is that you get a real-time overview of the map. 
You can see how many customers are progressing or leaving in each stage of the journey and understand how real-time engagement changes with any adjustments you make to aspects of the journey.
The complete user journey mapping process
When writing a customer journey map, it's important to remember that it's written from the customer's point of view. 
As an emotional bridge between the experience of the customer and the mechanics of your business, journey maps serve to highlight the emotions and perceptions of your customers.
For this reason, it is essential to keep the focus on real customer experiences throughout the process.
The journey mapping process follows six main phases:
1. Define your target customer personas
Customer personas are the foundation of the journey map. Reach out to real customers and prospects, and create three to five targeted personas that represent a few key segments of people that currently, or that may want to, interact with your brand. 
Make sure that your personas are distinct from each other, and select only one customer persona to build the map around.
2. Segment the purchase journey into phases
Next, outline the key stages that a customer goes through in their purchase journey, from discovery and awareness to post-purchase. 
In real life, a customer may interact and re-engage with your brand at many different phases, but for clarity, it is best to visualize this journey as a linear path.
3. Detail brand touchpoints in each phase
Touchpoints are the points at which a customer or prospective customer interacts with your brand. This could include seeing an ad on social media, visiting your website, speaking with customer service, or visiting your retail store. 
By listing out every touchpoint that customers engage with at each phase of the journey, you'll see the actions your business can take to improve your customers' experience throughout that journey.
4. Understand customer experiences at each touchpoint
One benefit of creating a customer journey map is that you gain insights into the customer's emotional journey. 
It involves mapping out, at each phase, what the customer is trying to achieve, their expectations, steps they took, emotional states, and any other thoughts that crossed their mind while going through the journey. 
One crucial insight from this would be understanding where and what your customers' moments of truth are. These are the one or two key moments that have the potential to affect what your users think and feel about your product and whether or not they are going to convert to paying customers.
5. Determine pain points
Think of pain points as obstacles that your customers encounter on the purchase journey. 
Perhaps they are running into customer service issues during the purchase phase, or maybe they are confused about where to find your product despite having an initial interest to purchase it.
6. Fix and improve the journey
Once you figure out the desired actions and emotional states at each touchpoint, you can start optimizing these experiences to create the most enjoyable and frictionless purchase journey for your customers. 
You can also systematically resolve identified pain points, and ultimately help drive customer satisfaction and ROI for your business.
Brands we've worked with
Our UX research and development team has worked with over 200+ industry-leading organizations throughout Asia. 
We treat our clients as business partners, helping them uncover and document their customer journey maps, and develop digital products that put what they learn about their customers at the center. This approach has allowed us to expand our global portfolio and work with the following brands:
Get in touch with our UX research team
As a leading digital consultancy in Thailand, we provide end-to-end services to help clients digitize their entire business model. 
Customer journey maps, while incredibly useful, are just one component of a business's customer experience and digital strategy. With customer insights in hand, it's time to leverage these insights to create new digital products, optimize existing touchpoints, and unlock new revenue streams.
This is why we've developed an end-to-end service model to help all our clients, including:
And more
"Morphosis's design and development teams work at an incredible speed. It took them under two weeks to completely design and develop a new seasonal landing page design with complete page animations that align with our brand and target audience."
Oliver Irvine, Foodpanda
Regional Head of Content, APAC