Eight Overlooked UX Design Mistakes and How to Avoid Them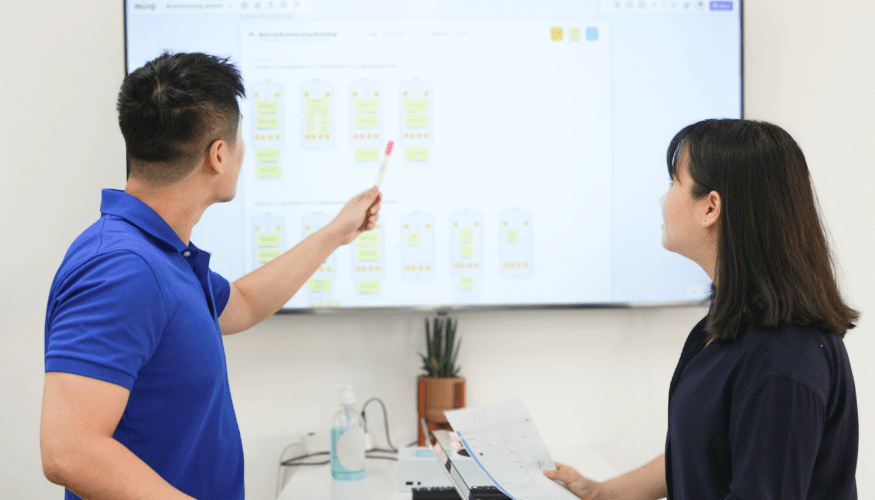 Have you ever designed an app or website that seemed like it would be successful, but failed to engage and retain its users? Sometimes the reason a product doesn't succeed is because the assumptions you're making about UX design are wrong. In this article, we'll debunk eight common UX design mistakes that designers make and explain what to do instead.
1. Trying to satisfy every user with one UX design
In UX design, the aim is not to make products that please all user types and personas. By accommodating people who aren't going to use your product, you change the experience for the product's intended users. This can make it hard for your product to deliver the user experience that your target audience expects.
Instead, conduct UX research to understand the market, define the audience, and strategize use cases and features that will appeal to that audience. Then, focus on improving the experience for people who will actually use your product or service.
2. Adding all the latest technologies to your product
These days, many companies are lured by the latest technologies. But that doesn't mean these technologies are the right choice, particularly when it comes to UX design.
Contrary to popular belief, UX isn't driven by technology. In fact, it focuses on people, their experiences, and device interactions, as it not only enhances but also creates better experiences. So while accepting crypto currency or adding the latest AI chatbot to your app might seem like a good idea, it depends on your users and their needs.
Treat new technologies the same way you treat older technologies. Only use them if they integrate smoothly into your existing product or service and add value to your customers and your business.
3. Thinking UX is only about usability
Although usability is critical to both UX and web design, it isn't the end of the story. UX is about validating a business idea, while usability only tests whether a function, flow, or experience is clear.
A classic example of a website that showcased impressive usability for its time but failed to align with its business objectives is MySpace. This site was known for its user-friendly interface, engaging content, and extensive customization it offered to users, all of which contributed to its initial popularity. However, MySpace struggled to guide its users toward actions that would support its business goals and ensure its sustained success. The site still exists today, but looked dated compared to modern websites.
When usability is aligned with the company's business objectives, you're setting the product or service up for success. In that case, usability makes it easier for users to complete desired actions, increases engagement, retains customers, and ultimately makes a product more successful.
4. Waiting until a product is finished to do UX testing
Another common mistake in UX design is delaying testing until the product is complete. If you wait until this point, any issues found could be hard to resolve. It might even require a significant overhaul of the product.
The ideal method is to confirm both the functionality and efficiency of the product at each development stage. It's also important to assess how enjoyable it is for users. This approach allows UX testers to identify and review potential errors.
Doing this can prevent future mistakes from happening. It also enables corrections before full production. This way, unexpected delays due to untested or overlooked issues can be avoided.
5. Not having enough white space
"White space" refers to the empty space between or around elements of a design or layout of a website. However, some designers think of it as a wasted opportunity.
Web designers and user analysts know why this is untrue. White space is an integral element of web design that must not be used as a static backdrop but as an active element.
Space around graphics and objects, the spacing of lines and letters within texts, borders, linings, and gutters, and spaces between columns, are just a few of the main elements.
White space not only looks more pleasing to the eye but also provides easy readability and scannable functionality, prioritizes user interface elements, and creates an attractive feel.
6. Giving users too many choices
Having choices is good. It gives you the feeling that you're in charge. However, that couldn't be more wrong—especially with regard to UX design.
With too many options, users get overwhelmed, which decreases the chances they'll continue interacting with your site. This results in people abandoning your website or app and seeking others that don't overwhelm them with choices.
Sometimes less is more. Look at Google, a perfect example of a website that doesn't push the user to make too many decisions.
You can see that the search bar allows quick access to additional features and doesn't overwhelm people with excessive buttons.
A study by Sheena Iyengar and Mark Lepper in 2000 demonstrated this concept with a simple jam-tasting experiment. Visitors to a food market were offered a sample of either 24 different kinds of jam or six kinds of jam.
The researchers found that people who were offered only six kinds of jam were 10 times more likely to make a purchase than those who had 24 options in front of them​​.
This principle applies to UX design as well, where overwhelming users with too many options can lead to decision paralysis and potentially cause them to leave the site.
7. Stuffing too much text into a page or app
Most website visitors don't read but comb through the content, and having too much text can distract them from taking action. The idea is to say a lot with less, so all the copy on every webpage should be thoughtfully written and tested for emotional impact​.
If people are really interested in content, they'll read it word-for-word. But normally, they scan pages with certain keywords and skim the pages looking for meaningful headings, brief paragraphs, and scannable lists.
So avoid lengthy blocks of messages, unnecessary instructions, commercial writing, and brief discussions. Get right to the point and offer relevant information as quickly as you can.
8. Removing important elements from a page because you think users won't scroll that far
Some designers think users don't scroll, and that information at the bottom of a website or mobile app doesn't really need to be there.
They're right that the key content should be above the fold. But with the various screen sizes and mobile devices, people have long outgrown the fear of scrolling.
However, if some people decide not to scroll, it's not about them, it's about your product or content. People don't want to scroll unless they're interested in the product. So, ensure that your content is engaging and well structured. This will increase the chances that people will navigate to where you want them to go and take the actions that you'd like them to take.
Final thoughts
It's time to adopt more streamlined, progressive, and effective practices. You would also benefit from ignoring the prevalent misconceptions that this article highlights, ensuring that your UX provides the returns you expect.
Morphosis is a full-stack digital consultancy able to provide comprehensive and flexible services from UX/UI design and development to strategic consultation. 
Contact us to get a free consultation or see a full list of our services to learn more about how we can help you grow your business today.
Subscribe to our newsletter.
Want to read more?
Here are some related articles
Product Design
Let us will help you open new business opportunities by giving you a new perspective on your digital product you may not have considered before.
Learn more