Closing Thailand's UX Design Digital Skills Gap
The Kingdom of Thailand, renowned for its breathtaking beaches and rich cultural heritage, is also home to a well-structured education system. Consisting of over 170 higher education institutions by 2020, both public and private, the Thai university system plays a pivotal role in shaping the nation's future workforce.
However, there has been a pressing concern with the curriculum and orientation of these institutions. Despite the global wave of tech and digital innovation, there seems to be a noticeable gap in Thai higher education's training in technology.  Only 1% of Thailand's population are experts in digital skills, while 72% have no knowledge or experience in digital skills. 
Statistics tell a story 
While stats for UX specifically might be scarce, a glance at the broader IT and tech scenario in Thailand can be revealing:
Low Tech Graduate Numbers
As per a 2020 study by the Thai National Statistical Office, only 12% of Thai university graduates specialized in ICT or related fields.
Growing Demand for Tech Jobs
On the other hand, digital businesses in Thailand have seen a 20% growth, with an increasing demand for specialized roles, including UX researchers and designers.
Dearth of Skilled Professionals
Based on a digital transformation survey by Deloitte, some of the most important and difficult digital skills to recruit in Thailand are software and application developers and analysts, process automation specialists, and UX designers.
Bridging Thailand's digital skills gap 
In an attempt to address the country's significant digital skills gap, Thai universities have in recent years begun to offer classes in UX design. Many higher education institutions now offer several courses specifically for technology and digital skills. As such, students entering university today have greater opportunities than ever before to learn UX skills from experts in the industry. This is a welcome shift in priorities, and is a good sign for things to come.
However, as Thai universities train its next generation of UX designers, there are several Gen Z and millennial candidates who have already entered the workforce. Returning to formal education may not be a possibility for many.
While the burden of closing the digital skills gap rests heavily on Thai universities, private enterprises can play a monumental role too. Companies can partner with universities to curate specialized courses, offering internships, or even hosting workshops. Every opportunity to learn can make a difference.
Furthermore, companies shouldn't restrict entry into the field of UX based on university certification. Several traditional courses produce students with the mentality and approach needed for UX research and design, including those studying interior design, architecture, and engineering. So long as a person has the drive to learn and teach themselves new skills, they can make a good addition to your team.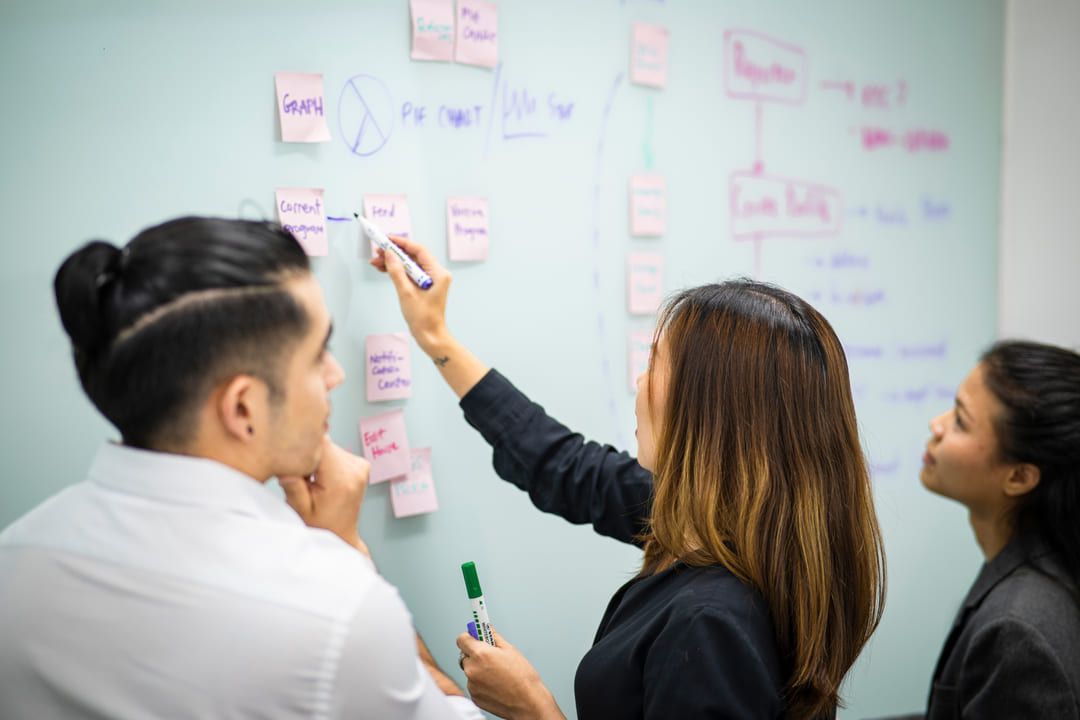 Make the leap with Morphosis
Are you inspired to bridge this tech divide and make a mark in the UX industry? At Morphosis, we believe that potential isn't just about what you know, but about how fast you can learn and adapt.
No matter your current skill level, if you have the passion and drive for UX, we're here to help mold you into a future leader in digital service design.
Apply now and kickstart your journey in the fascinating world of UX!
Subscribe to our newsletter.
Want to read more?
Here are some related articles
Design Thinking
Let us will help you open new business opportunities by giving you a new perspective on your digital product you may not have considered before.
Learn more